Career Services: Job Hunting
Remember: There are many ways to go about the job hunt, some more effective than others. Be aware of all the different methods in order to choose the one that is best for you.
Helpful Tips
Ask for job leads from family members, friends, neighbors, career center staff, etc. Ask them: Do you know of any job openings, either at your workplace or elsewhere?
Use the Yellow Pages to identify a career field of interest to you and call the employers listed in that field to ask if they are hiring for the position you seek.
Determine what you have to offer the world and what your favorite skills are (in order of importance to you).
Decide where you want to use your skills and identify your favorite subjects/fields of interest, geographical preferences, and explore them through research.
Approach the organizations that most interest you and use your contacts and research to get an appointment with the person who has the power to hire you.
Answer ads in professional or trade journals.
Answer local newspaper ads.
Utilize private employment agencies or search firms.


Finding a Co-op/Internship
CareerSpots.com ©
Download Quick Tips (PDF)

Researching Companies
CareerSpots.com ©
Download Quick Tips (PDF)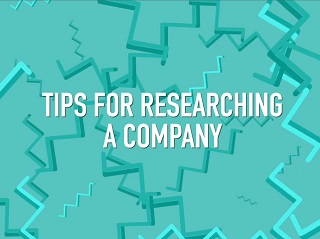 7 Tips for Researching Companies
CareerSpots.com ©
Download Quick Tips (PDF)