Career Services: Resume Do's & Don'ts
Do:
Form a clear objective.
Know how your skills and experience support your objective.
Limit your resume to one page.
Create your resume in a word processing program.
Compose a separate cover letter to accompany each resume and address the letter to a specific person.
Concentrate on the positive and use action verbs.
Spell check and have someone carefully proofread it for misspellings, grammatical errors, or typos.
Don't:
Make it too long. Most new graduates should limit their resumes to one page. An extensive work history can reasonably constitute two pages.
Use complete sentences. Use as few words to say as much as possible.
Use slang or jargon.
Be too modest. Put your best foot forward without arrogance or falsification.


The Cover Letter
CareerSpots.com ©
Download Quick Tips (PDF)


Make Your Resume POP
CareerSpots.com ©
Download Quick Tips (PDF)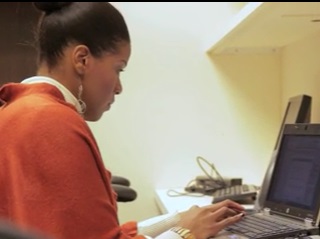 Building a Portfolio
CareerSpots.com ©